Nine years ago, I wouldn't have dreamt of writing an article like this. Back then as a childless ski travel writer and former ski coach I was able to travel and ski wherever and whenever I liked. However, life changed with the birth of my twin boys (in a good way) and now, like most families who love to ski, I find myself constantly trying to figure out how to get the best family ski holiday experience where you get the most amount of skiing, enjoyment and family fun for your hard-earned ski dollar.
The question for me and my ski friends with kids that keeps coming up is… Should we go to Japan, Canada or the United States?
So today, I am going to compare three popular ski destinations for families to ski -Niseko, Whistler and Snowmass at Aspen, and take an in-depth look at all three. I'll share with you my honest insights. The good points along with the things to watch out for, having visited all three resorts and worked at two of them. Plus, I'll share insights from the team here of expert ski travel consultants who book these types of family ski holidays daily.
How Much Does An Overseas Family Ski Holiday Cost?
Families come in all different shapes and sizes and so do ski holidays, so as a general rule, including airfares, you will need to budget around US$15,000 for 10 days of skiing in Niseko, Whistler, and Snowmass Aspen. Now with that said, there are always exceptions here because for instance, you'll pay a premium in Niseko for ski in ski out accommodation, unlike Whistler and Snowmass. Across all three resorts, accommodation style will be the biggest factor in terms of the overall price.
Money Saving Tips For Your Family Ski Holiday.
The biggest thing to remember here is to try and book early! All three resorts offer various types of early bird specials. If you can, try and avoid going during the Christmas to New Year period as accommodation rates are at a premium; around three times what you will pay later in January.
However, if you have been dreaming of a white Christmas, you can still save money at certain properties by booking as early as possible. As a general rule, from the first week in January prices become more affordable again and offer some of the best value – but it can be quite cold then, which is another factor to consider.
Presidents weekend around the third weekend in Feb is a busy time for the resorts with most lodging companies pushing their rates back up to peak rates. Chinese New Year is an extremely busy time for flights in and around Niseko plus the resort's lodging goes back to peak pricing. For many Chines New Year is their main holiday for the year, so families all fly to see each other, so it's like Christmas and Thanksgiving rolled into one. The first day of the Chinese New Year begins on the new moon that appears between 21 January and 20 February. With all of these peak holiday times, you will always do better with flights and accommodation if you book early.
For international travel, try and avoid flying out on a weekend if you can, because it's usually hundreds of dollars cheaper for a family to fly out Monday to Friday. Why? Because most families want to fly out on a weekend, and this pushes up the airfares on the weekend.
Book your flights early and ideally be flexible when you fly out and return. If you have to fly out on a weekend or fly on set dates, then the earlier you book the better the pricing! Aim to be booking 10 months in advance for the best airfares.
Fly out on the day when airfare rates drop from peak to shoulder rates. If you have flexibility when you travel.
Watch out for websites that don't include local taxes, credit card and booking fees until you are ready to pay! At SkiBookings.com we show rates that include local taxes and we don't charge a credit card or booking fees.
How Do The Early Bird Specials & Blackout Dates Work?
Most resorts including Niseko, Whistler and Snowmass offer early bird special pricing on lifts, lessons, transfers and rental equipment as an incentive for you to book and pay early. The hotels, condos and accommodation management companies also offer early bird special pricing, as an incentive for you to book early with a deposit and pay the balance of your accommodation on average two months before travelling. A blackout period is a time, usually in the peak times when the early bird specials aren't valid – for example between Christmas and New Year. However, sometimes there are no blackout periods – which always means the best pricing for you!
So ideally, when booking your family ski holiday, you want to be planning around 12 months in advance. My advice would be to start looking around January, the year before and start mapping out your holiday.
The accommodation properties start releasing their next seasons' contracted rates that include their early bird special offers in January, February and March – approximately 12 months out.
Some of the accommodation properties will allow you to book next year's accommodation, based on the current seasons pricing. Not all of them will allow you to do this but some will, which allows you to at least book in for the dates that you wish and it gives you certainty around what you're going to be paying for accommodation. The risk here is they may come out with cheaper rates or a larger percentage early bird special.
To get an idea of next years prices, you can get a quote based on this season's prices. Just be aware that the rate may increase plus it won't include any early bird booking special discounts – as they have already passed.
The best value Whistler early bird specials are generally ones that you need to book before June 30. However, specials run through to August 31st but given Whistler's popularity, availability for these 50% off accommodation specials go quickly and are often booked out by March / April – so, get in early, you have been warned! Whistler early bird specials can include up to 50% of accommodation plus you can save on lift tickets or use your Epic ski passes.
For the best early-bird specials for Niseko, you need to book by March 1st. Specials include kids 12 and under ski and rent-free and up to 30% off accommodation deals.
To get the best early bird specials for Snowmass you need to book before June 30th for accommodation specials like 30% off. There is less pressure on the early bird specials in Snowmass, so they tend to be available for long. Other specials include SKI10 & SKI30 lifts pass deals, kids 6 and under ski free and kids (7-12 yrs) ski free with rental purchase.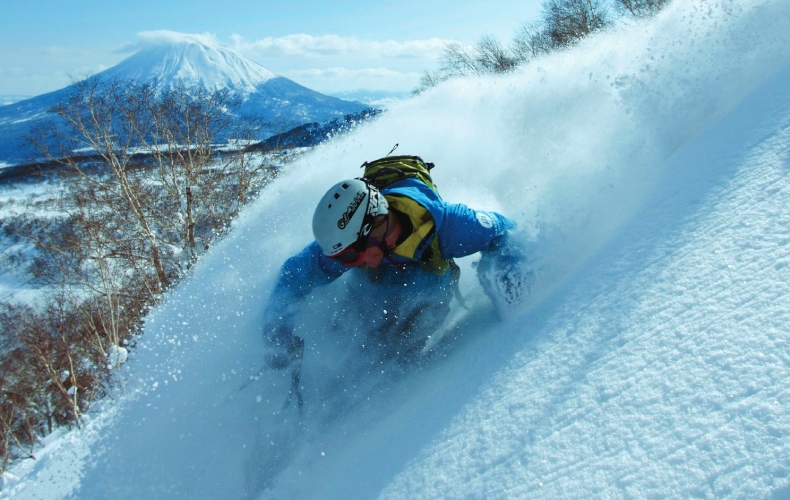 When Is The Best Time To Go To Avoid The Crowds?
Niseko is very busy during the peak Christmas period and Chinese New Year. Wait times of up to an hour for the Ace Family Chair only get you out of the village and to the gondola where there are another 40 minutes to an hour wait before you can get up and out of the village, which can put a strain on the start of the day for any family. The good news is the Ace Family Chair has been upgraded to a quad detachable so this will greatly reduce wait times out of the village.
Whistler can be seriously busy during the peak Christmas holiday period and Presidents Weekend and with around 2 million skier visits, it always has a crowd especially on a powder day. At Christmas, there are people everywhere, all hustling to cram in their Christmas vacation and so there can be long wait times to get up out of the village and onto the slopes which are amplified on a powder day with waits up to an hour. In early January, the pressure starts to ease a little as the local Canadians and US crowds head back to school and work.
Snowmass offers the most relaxed holiday experience in terms of crowds because it simply isn't as busy as Whistler and Niseko and is well served with three high-speed lifts to take you out of the village. It is busiest during Christmas and Presidents Weened. The main reason for the lack of crowds is because Snowmass is a destination Colorado resort, unlike Breckenridge, Copper Mountain and Vail which get the day, midweek and weekend Denver skiers.
What Are The Travelling Times?
Travel times vary from country to country, so here is a guide.
From The US
Travelling to Niseko is around 20 hours from the West Coast and 25 hours from the East Coast.
Travelling to Whistler is around 2 hrs from Vancouver.
Travelling to Snowmass Aspen is around 2 hours via Denver or 15 minutes from Aspen Airport.
From The UK & Europe
Travelling to Niseko is around 16 hours.
Travelling to Whistler is around 13 hours.
Travelling to Snowmass Aspen is around 14 hours.
From Australia & New Zealand
Travelling to Niseko is around 17 hours.
Travelling to Whistler is around 17 hours.
Travelling to Snowmass Aspen is around 20 hours.
Which Resort Offers The Best Ski In Ski Out Availability.
Whistler and Aspen offers the best ski in ski out availability. To have true ski in ski out at Niseko you're going to be paying a much higher accommodation / lodging premium because there are less properties that are ski in ski out, with most properties in Niesko a short walk or a free shuttle ride away.
Which Resort Offers The Best Snow Quality And Weather?
Unfortunately, it is impossible to predict how much snow base there will be and the quality of snow that you will experience during your stay at Niseko, Whistler or Snowmass because there are so many factors to consider. But there are some general rules.
If you're a family with kids who are relatively strong skiers and enjoy the powder then you're more likely to get more light and dry powder days at Niseko, but don't expect too many sunny or bluebird days. Niseko's elevation is low so booking early December is risky.
Whistler generally gets a heavier moister type of snow and they don't get a lot of bluebird days in December and January.
Snowmass gets quality dry snow that seems to magically fall overnight in smaller amounts than Japan and then you wake up to an often bluebird sunny Colorado day.
Which Is The Best Kid-Friendly Resort?
Niseko is the least kid-friendly resort because of the high price of true ski in ski out accommodation, the higher chance of deeper snow and then tracked-out runs, and the challenging lift infrastructure with their long wait times and plus they don't have as advanced kids ski school programs like Whistler or Snowmass.
Snowmass and Whistler are on a par with their kid's programs and Snowmass is easier to get out of the village and get to go skiing.
Which Resort Has The Most Family-Friendly Terrain?
Snowmass with its ease-of-use and uncrowded groomed Colorado packed powder is the pick here for young families. Niseko is more for families who like the powder. Whistler offers the most variety of terrain, with bowls, steeps, backcountry and groomers but the groomed runs can be crowded.
Where To Eat In And Out With The Family At Niseko, Whistler And Snowmass?
If you and your kids love eating Japanese food then Japan is a great option. I struggle in Japan shopping in the supermarket trying to buy packaged food because unless there is a photo of the food on the packaging I literally have no idea of what's inside. Plus, if you like to know what ingredients are going into your packaged food it's impossible unless you speak the language. Eating out over the Christmas holiday period in Niseko is busy, busy, busy so the idea is to get in early and enjoy some great food and then be on your way. Abucha 2, Bang Ban & Bang Bang2, Sessa Wagyu Hotpot and Izakaya Raku are local favourites. And for breakfast try the Niseko Supply Company.
At Whistler when self-catering you have the Whistler Grocery Store in the village for stocking up on supplies, or the IGA in the Market Place Shopping Centre and the Upper Village Market with a grocery delivery service +1 604 392 0230.
In terms of dining out, the options are almost endless from pizzas and burger places to fine dining. At last count, there were more than 110 dining experiences to choose from. After a hard days skiing, enjoy huge nachos at Merlin's at the bottom of Blackcomb or at the Longhorn Saloon in the Village is always a family favourite or try Dusty's at Creek Side for their famous BBQ ribs with healthy food options for the kids. Grab a pizza fix or have it delivered from Fat Tony's Pizza. The Keg Steakhouse & Bar is a family favourite and you can book online. Fine dining options include Rim Rock, Red Door and Araxi Restaurant & Oyster Bar. Popular cheap eat options include Tacos La Cantina, Splitz Grill and an ice cream fix at Cows Creamery. Christine's on-mountain has stunning views best to book + 1 604 938 7437.
At Snowmass, there is Clark's Market Grocery Store located at 16 Kearns Road Snowmass Village, with a wide selection of produce including chef-prepared grab and go meals, which is very handy when you first arrive. Or there is Grain, a specialty food shop located in the Snowmass mall inside that Daly Bottle Shop that offers natural and organic selections where you can pick up last-minute supplies, hors d'oeuvres or ingredients for a quick meal.
Dining in Snowmass adds to the adventure of a great family skiing holiday with over 35 restaurants ranging from coffeehouses and quick take out to elegant dining all a short walk, ski or free shuttle ride away. Some of the kid-friendly dining options include Slice Italian Bistro, Big Hoss Grill, Sage Restaurant and The Edge Restaurant and Bar. Plus, the town of Aspen is only a 20-minute free shuttle ride away with kid-friendly dining options like Hickory House, Aspen Over Easy (Vegetarian & Vegan options) and New York Pizza.
Kids & Family Activities
Whistler offers virtually nonstop family activities including Winter Ziplining, Dog Sledding, Tube Park, Snowshoeing, Snowmobiling, Sleigh Rides, Ice Skating, Ice Climbing, Winter Bungee Jumping, Hockey Tours, Eagle Viewing, Ice Fishing, Bobsleigh, Skeleton & Olympic Tours, Whistler Olympic Park Winter Activities, Helicopter Excursions and Heli Ice Cave Tours.
Snowmass also goes out of its way to create non-skiing family memories including All Access Snowmass, Family Fun at Aprés on the Bricks, First Tracks At Snowmass, Family Day & Family Night at the Rec Center, Hot Air Ballooning, Mountain Orientation Tour, Snow Tubing, Wildside with ACES, Snowmass Cross Country Center, Ski Tour with a Naturalist, Snowmobile Tours, Snowshoe Tours with a Naturalist, Snowcat Dinner Rides, Snowmass Village Recreation Center and Ullr Nights.
Niseko is more of a cultural experience and they do offer some fun family activities including Snowmobiling, Snow tubing and sledding, Snowshoeing, Winter zipline and Winter rafting.
And The Winner Is?
Snowmass, in our opinion, is the best value family skiing destination, given it's so easy and stress-free for families to get on and off the snow and go skiing on less crowded well-groomed family-friendly slopes.
Hold Everything!
If you are still reading this but thinking, that's great however I have missed the early bird specials, then have I got a great 'last minute' family ski destination option for you – Panorama in British Columbia, Canada. It's easily the best last-minute family ski destination because it offers 50% off accommodation, and 50% off lift tickets. Plus, kids 17 and under ski free with each paying adult – if booked by August 31. The accommodation is ski in ski out, so there is no excuse to not book your family ski holiday this winter.
Wishing you all the best this winter, and I hope to see you on the slopes.
Peter Alan Stone
Peter Alan Stone has completed over 40 international ski trips and is a former instructor at Beaver Creek, Whistler, Fernie, Hemlock, Buller and Perisher. A former ski improvement and adventure tour operator at Fernie and masters ski racer. He currently works as a ski travel writer and part-time ski coach to his twin boys, Jack and Matt aged 8.
Photos supplied for this article by Vail Resorts, Aspen Skiing Company, Daniel Bayer & Niseko United.