If you haven't been snow tubing before, you are in for a treat. Tubing is a fun sport for the whole family that is easy to do.
All you need is a tube and some snow to slide down on and a safe runout to stop. It is recommended to go to a designated area or to a snow tubing park.
Most ski resorts offer snow tubing with dedicated lanes with lifts sometimes called a magic carpet to get you back to the top and there are many parks that specialize in snow tubing family fun.
There is something magical about a frictionless sport but the one thing you want to avoid is a tubing injury. The best way to avoid any unnecessary tubing park injuries is to not go tubing in a dangerous area or any area that doesn't have a safe tubing runout that goes back uphill so you can slow down.
In this article, we are going to cover all you need to know to have a fun, safe, and successful snow tubing adventure. Read on to learn more…
Contents
What is snow tubing?
Snow tubing is an activity where snow-enthusiasts slide down snow-covered hills in a rubber tube.
You can do it anywhere there is snow and you have a safe run out or you can go to a dedicated snow tubing park, where there are groomed lanes, lifts to help you back up the hill and limited numbers to make it safe for everyone.
How to snow tube?
Tube parks offer inflatable tubes that are specially manufactured for snow tubing, which have a lanyard attached that makes it much easier to manage and carry back up the hill. You place the lanyard inside your tube, so it doesn't drag while going down.
Sit up and ride feet first, not head first, and be sure to go with a buddy and wear the correct clothing.
Is snow tubing safe?
Snow tubing is safe but there are no breaks so you need a clear path in front of you with an uphill section at the end of the run to slow you down.
The safest way to ride a snow tube is by sitting on the tube with your bottom inside the tube. Riding feet first it's much safer than lying on your stomach.
Before you take off always be sure to double-check that your path is clear of other tubers, obstructions, and dangers.
Is snow tubing scary?
Like anything new, snow tubing can be a little scary at first, but those initial news soon disappear, after your first few runs.
If you are new to the sport and or new to the area, be sure to take some time to watch how the other tubers approach the hills and any high-speed banked turns. You can learn a lot in a short space of time, especially what not to do.
What about little kids?
If you have small children under 42 inches, you will need to do your research to find a park that has designated areas for little ones or that allows lap riding or double tubes, or chains. Some parks have age restrictions also.

What to wear snow tubing?
Snow tubing is a winter sport, so make sure you wear appropriate clothing to keep you warm and dry.
Waterproof pants, jackets, shoes, and gloves are always recommended and don't forget a warm hat. You might also want to consider wearing a helmet.
For the speed freaks, goggles might help, especially in spring when following a snow tuber in front of you, because they can flick up a spray.
If you are going to be walking rather than riding the lift, be sure to wear multiple layers as you may heat up, and this way you can take off any layers so you don't overheat.
How much does snow tubing cost?
As a general rule, snow tubing rates will cost $20 to $30 for two hours. Of course, this may vary from location to location, so make sure to check relevant websites beforehand.
Tickets are usually sold with a time limit of 60, 90, or 120 minutes with tubing session times starting at the top of the hour.
Where do I buy snow tubing tickets?
In most cases, you'll be able to purchase snow tubing tickets at the resort or directly from the tube park, either in person or online.
Purchasing your tickets in advance online will allow you to secure your tubing session time and avoid disappointment.
Where can I go snow tubing in the USA/ Canada?
Most ski resorts and snowy areas offer a snow tubing hill experience. Here are our five top picks for some snow tubing fun in North America and Canada.
Camelback Mountain Resort, Pennsylvania
Considered one of the largest in the U.S., with a massive 42 Lanes. Located a 90-minute drive from New York.
Eagle Nest Tubing at Vail offers a host of activities such as snow biking, snow tubing, and snowmobiling.
Woodward Park City, Utah
Offers the longest ride in Utah and two carpets to take you back to the top of the tubing hill.
Bubly Tube Park – features seven lanes, rated from "mini" to "heart-pumping"!
The world's highest snow tubing hill! Check-in is located at the River Run Village.
Ober Gatlinburg Ski Area and Amusement Park, Tenessee
Offers 90-minute snow tubing adventures from late November to March.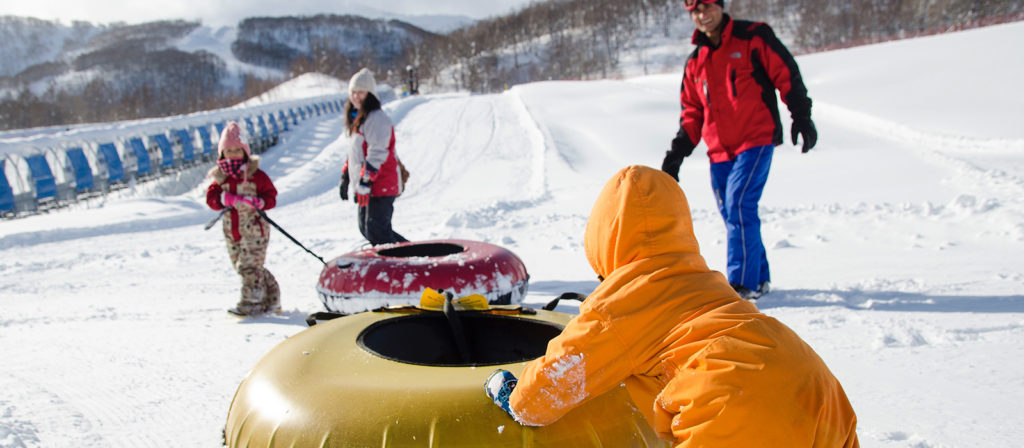 Are there tube parks in other parts of the world?
If you're planning your ski vacation and heading to Europe or Japan, then you're in luck – snow tubing is just as popular there as it is here in the USA. Here are a few tube parks to look out for:
Ride special tracks up to 45 km/h with a magic carpet to take you back up to the top.
Offers free summer snow tubing on the glacier.
Hanazono Tube Park offers 60-minute sessions, catering from ages 3 and up.
What else do I need to know?
Parks are open from the first snow alerts to the opening day of the season.
If you are an epic pass holder, you will have an Epic account and you can qualify for epic mountain rewards for a great deal at participating resorts.
Always check for resort updates and remember to tell your friends.
Christmas Eve is a popular time, so make sure you book early and keep an eye out for a cyber sale.
You can go tubing in low snow reports.
You will need a valid date for your ticket.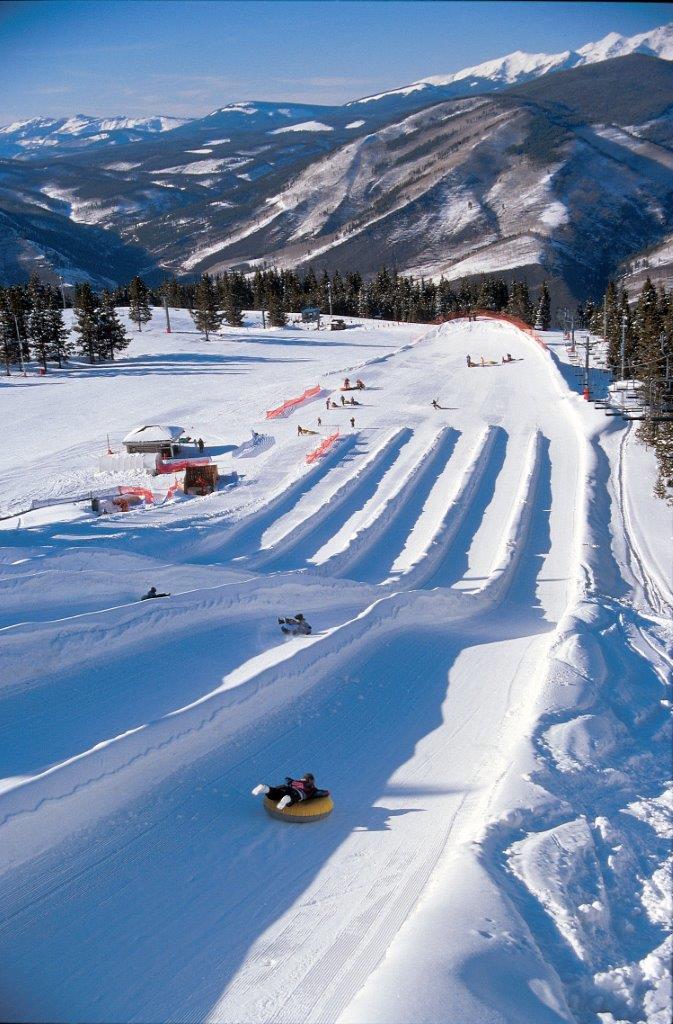 If you enjoyed this guide, be sure to let us know over on our socials – Facebook, Instagram, and Twitter.