Northstar Ski Resort
Billed as 'California's family ski resort' Northstar's calling cards are perfect corduroy, a charming modern pedestrian village, top notch hotels and excellent facilities that delight children and adults alike. This is the kind of place where San Francisco's best toy store has chosen to open an outlet, riders can ski up to an on-slope complimentary champagne bar (heaven!) and popular apres ski activities include toasting marshmallows over designer fire pits beside the village ice rink. The general feeling is one of pure relaxation and holiday ease.
Northstar is located on the north western side of Lake Tahoe about 40 minutes shuttle ride from Reno Airport. The ski area is blanketed by an average 30 feet (almost 9 meters) of snow each year. About 60% of runs are intermediate – and with the ski area being a good-sized 3170 acres (1283 hectares) there are plenty of them to enjoy. This has helped make Northstar one of the top destinations in the US for novices who like cruising immaculate groomed runs and advanced skiers who like to go fast. In a big plus for kids and teens there are no less than seven award-winning terrain parks. With half the ski area covered by snow making, there is always somewhere to make some turns.
The base village of Northstar comprises a cluster of lodging and services, including 35 specialty stores, all nestled around a spectacular central ice rink. A good proportion of the base village's lodging overlooks the rink which at night comes alive with coloured lights and music creating a festive village-square-style atmosphere.
This impressive ski destination had humble beginnings as a former lumber site, simply called Timber Farm. This name changed to Northstar-At-Tahoe when the mountain opened in 1972 with 5 chairlifts (compared to today's 97) and an initial network of just 5 trails designed by an Austrian.
Northstar Statistics
| | |
| --- | --- |
| Skiable Terrain | 3,170 acres (1282 hectares) |
| Vertical | 695 m (2,280 ft) |
| Top Elevation | 2,624 m (8,610 ft) |
| Base Elevation | 1,929 m (6,330 ft) |
| Average Snowfall | 890 cm (350 in/29ft) |
| Intermediate Terrain | 60% |
| Advanced Terrain | 27% |
| Trails | 100 |
| Parks | 7 |
| Winter lifts Total | 20 |
| Gondolas Trams | 2 |
| Chair Lifts | 11 |
| Surface Lifts | 7 |
| Lift Capacity | 34,800 |
| Longest Run | 2.3 km (1.4 mi) |
| Nordic Cross Country | 23.7 km |
| Mountain Restaurants | 6 |
| Snowmaking | 1500 ac (607 hectares) |
| Season Opens | 16 November, 2018 |
| Season Closes | 14 April, 2019 (Estimated) |
How To Get To Northstar
Fly Direct Reno/ Tahoe International Airport
The Reno/Tahoe International Airport (RNO) is a 40-minute-drive from Northstar. There are direct flights to and from most major cities, including Canada and Mexico.
Driving To Northstar
It takes about three hours from the San Fransisco Bay Area to Northstar.
Northstar Things To Do, Activities & Tours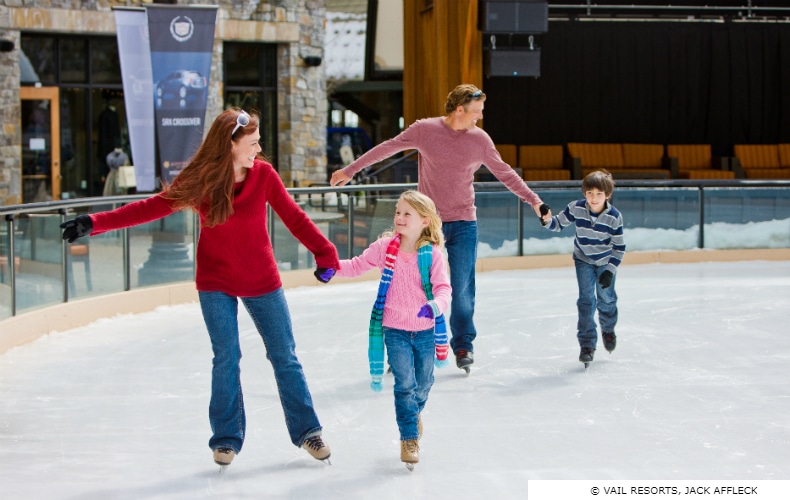 Cross-Country Skiing
Location: Mid-mountain center
Phone Number: 530.562.3270
Fat Tire Biking
Location: Mid-mountain center
Phone Number: 530.562.3270
Snowshoeing
Location: Mid-mountain center
Telemark
Location: Mid-mountain center
Description: Learn to tele or hone your skills at our weekly telemark instructional workshops.
Phone Number: +1 530.562.3270
Kids Adventure Zones
The Kids Adventure Zones include natural and man-made features Both Kids Adventure Zones are blue terrain.
Location: can be found near Luggi's and Deerskin trails.
Ice Skating & Bungee Trampoline
Description: Enjoying skating in the village or attach yourself to stretchy cords and be launched high into the sky.
Location: Activity Center in the heart of the village by the Ice Rink.
Phone Number: +1 530.562.3689
Village Cinemas
Location: Village at Northstar across from TC's Pub.
Phone Number: +1 530.562.8800
Live Music
Description: Enjoy après specials, curl up by the outdoor fire pits, and immerse yourself in live entertainment.
Candle & Pottery Shop
Description: Authentic Tahoe made candles, home accents, chandlers, greeting cards and handmade stationery, or the supplies needed so you can make your own at home.
Location: across from Tavern 6330′.
Northstar Restaurants, Bars & Nightlife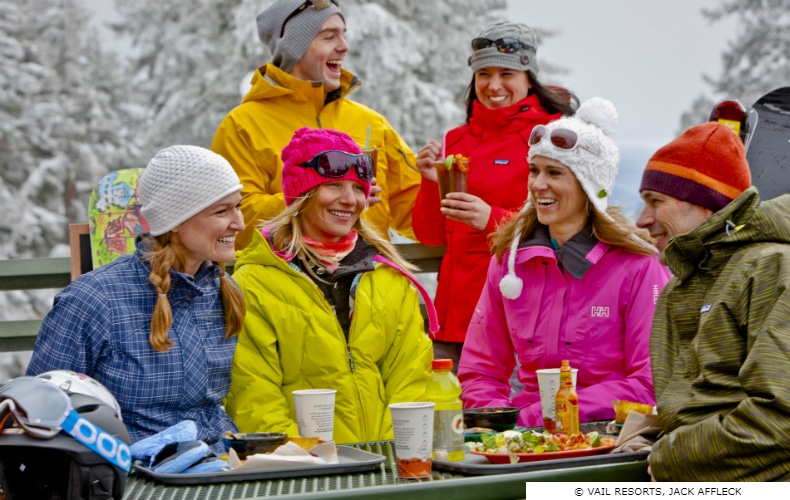 Cabana Bar
Location: Adjacent to the ice skating rink.
Bar: Yes
Copperlane Cafe & Provisions
Food: Baked goods, savory dishes and creative sandwiches
Bar: No
Ph: +1 530.587.7793
Euro Sweets / Euro Snacks
Location: The Village at Squaw Valley
Food: Sweets and snacks
Bar: No
Ph: +1 530.581.0600
Frites
Location: By the ice rink
Food: Gourmet fries and craft brews
Bar: No
Inxpot Cafe
Location: 7001 North Star Drive, Truckee, CA 96161
Food: Breakfast, lunch, coffee and tea
Bar: No
Ph: +1 530.536.5046
Los Arcos Mexican Grill
Location: 5001 Northstar Dr, Truckee, CA 96161
Food: Homemade recipes they brought from their small town of Concepcion de Buenos Aires in Jalisco, Mexico.
Bar: No
Ph: +1 530.562.2267
Petra
Location: 3001 North Village Drive Truckee, CA
Food: Wine and gourmet restaurant
Bar: Yes
Ph: +1 530.562.0600
Rubicon Pizza Company
Location: 6001 Northstar Dr. Suite 6105, Truckee, CA 96161
Food: Contemporary Italian restaurant serving a menu of pizza & pasta, plus beer & wine.
Bar: No
Ph: +1 530.562.2199
Starbucks Coffee
Location: 100 Northstar Dr, Truckee, CA 96161
Food: Coffee and pastries
Bar: No
Ph: +1 530.562.3680
Tavern 6330′
Location: base of Big Springs gondola; 8001 North Village Way #8114, Truckee, CA 96161
Food: modern twist on Californian cuisine
Bar: Yes
Ph: +1 530.562.3200
TC's Pub
Location: 2000 N Village Dr, Truckee, CA 96161
Food: shareable appetizers/entrees/menu
Bar: Yes
Ph: +1 530.562.2250
Yamakai Fish & Sushi Co.
Location: 5001 Northstar Dr. Suite 5101, Truckee, CA, 96161
Food: Japanese and Hawaiian Fusion culinary delights
Bar: No
Ph: +1 530.562.2188
Northstar Shopping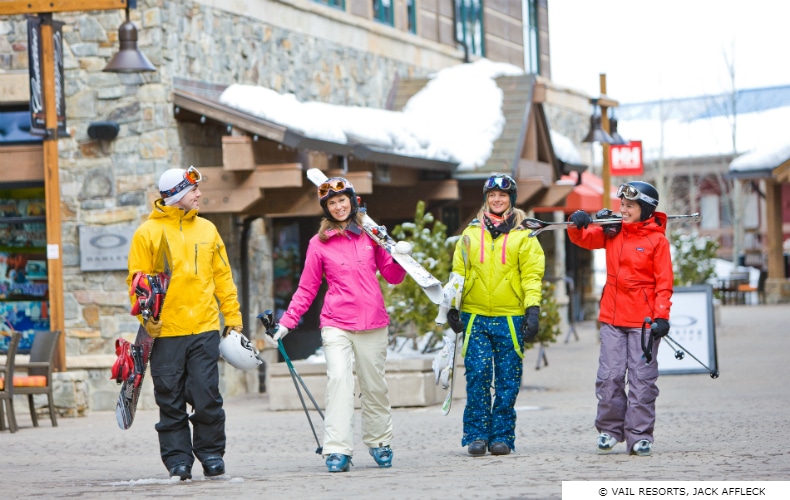 Ambassador Toys
Location: 8001 Northstar Dr #8106, Truckee, CA 96161
Shop: Toy Store
Ph: +1 530-562-2600
Burton
Location: 3001 Northstar Dr #3110, Truckee, CA 96161
Shop: Outdoor Equipment
Ph: +1 530-562-8014
Butterbox
Location: 3001 N Village Dr #3055, Truckee, CA 96160
Shop: Snowboard Shop
Ph: +1 530-562-3650
Copper Lane Cafe & Provisions
Location: 3001 Northstar Dr, Truckee, CA 96161
Shop: Coffee shop
Ph: +1 530-587-7793
Elite Feet
Location: 3001 Northstar Dr, Truckee, CA 96161
Shop: Ski boots and snowgear
Ph: +1 530-562-8922
Icebreaker Northstar
Location: 3001 Northstar Dr, Truckee, CA 96161
Shop: Retailer specializing in men's & women's Merino wool apparel for outdoor activities & sports.
Ph: +1 530-562-3615
Lululemon
Location: 5001 Northstar Dr Suite #5111, Truckee, CA 96161
Shop: High-end yoga-focused chain featuring stylish athletic wear & accessories (most offer free classes).
Ph: +1 530-562-1669
Mine
Location: 3001 N Village Dr #3104, Truckee, CA 96161
Shop: Children's clothing
Ph: +1 530-562-3640
North Star Logo Company
Location: 3001 Northstar Dr #3106, Truckee, CA 96161
Shop: Gift Shop
Ph: +1 530-562-3618
Oakley
Location: 5001 Northstar Dr Ste 5115 Northstar Village Truckee, CA 9616
Shop: Sportswear
Ph: +1 530-562-3630
Patagonia
Location: 5001 Northstar Dr #5110, Truckee, CA 96161
Shop: Clothing store
Ph: +1 778 648 8388
Petra Wine Bar
Location: 3001 N Village Dr Suite 3112, Truckee, CA 96161
Shop: Snowboards, demos and all you snowboard needs
Ph: +1 530-562-8012
The North Face
Location: 5001 Northstar Dr #5106, Truckee, CA 96161
Shop: Outdoor sports store
Ph: +1 530-562-3663
The Villager Candle Shop, Pottery & More
Location: 7001 N Village Dr Suite 7111, Truckee, CA 96161
Shop: Candle Store
Ph: +1 530-562-8884
True North
Location: 4001 Northstar Dr #4111, Truckee, CA 96161
Shop: Ski Shop
Ph: +1 530-562-3670
Northstar Trail Maps
Explore Northstar trail maps to find your ideal place to ride, catch up with friends and more…