One of the very few skier's only destinations left in the world, Alta is renowned as a powder chaser's dream. The small historic hamlet surrounded by towering peaks receives a whopping 42 feet (13 m) each season thanks to a location deep within Little Cottonwood Canyon. Along with its neighbor Snowbird with which it is linked, Alta gets pummeled, leading to descriptions of the pair as powder capitals of the world.
Alta started out as a mining town, established in 1865 and flourishing during the industry's ascendency. However, in the 1880s the forces of nature struck a double blow when both an extensive fire and a catastrophic avalanche destroyed virtually the entire town.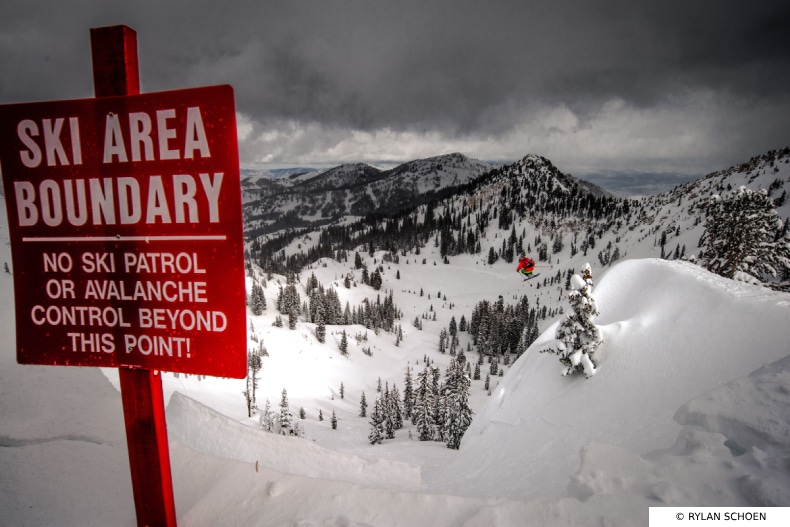 In 1935 the US Forest Service sent a Norwegian-American ski jumping champion Alf Engen to tramp into the area to determine its suitability for skiing. His reports were more than positive. Alta opened its first lift in 1939 – a single ride on the chair was available for 25 cents – and the subsequent ski school took Engen's name.
Alta is one of the oldest ski resorts in North America, the third to open a ski lift after Sun Valley and Timberline Lodge on Oregon's Mt Hood. These days there is no town as such but a settlement of cozy lodges, chalets, and condominiums.
Both the resort and the road leading to it are avalanche prone and while every modern technology and technique is employed to manage the risks, visitors can sometimes be confined indoors for a short period of time while ski patrol work to control the conditions.