Palisades Tahoe (formerly Squaw Valley), California, is a legendary resort steeped in Winter Olympic history and extreme skiing lore. Located on the north-western side of Lake Tahoe and an easy 40-minute drive from Reno Airport.
It is famous for being one of the snowiest resorts in the state, renowned for huge snowfalls of 40 feet (12 m) each year followed by long spells of sun and blue sky. What's more, it is huge: Palisades Tahoe ski area's 3600 acres (1455 hectares) is linked with neighboring 2400 acre (970 hectares) Alpine Meadows to create a massive 6000 acre (2430 hectare) domain of skiing and riding across 2 mountains and 14 zones. Another bonus is that Palisades Tahoe's beginner and expert slopes are equally superb.
Many historic moments in skiing have taken place at Palisades Tahoe. The greatest of these was hosting the entire 1960s Winter Olympics Games, which was also the first televised Olympics. Squaw's chairlifts were regarded as engineering marvels when installed and helped put North American skiing on a map long dominated by the European Alps.
Squaw Valley is seen as the birthplace of extreme skiing in the late 70s and early 80s thanks mainly to young maverick Scott Schmidt launching himself off a 67-degree face of rock and snow in 1983. The feat was captured on film by the late Warren Miller and featured in his movie Ski Time, cementing Squaw's reputation as a daredevil freeskiing mecca.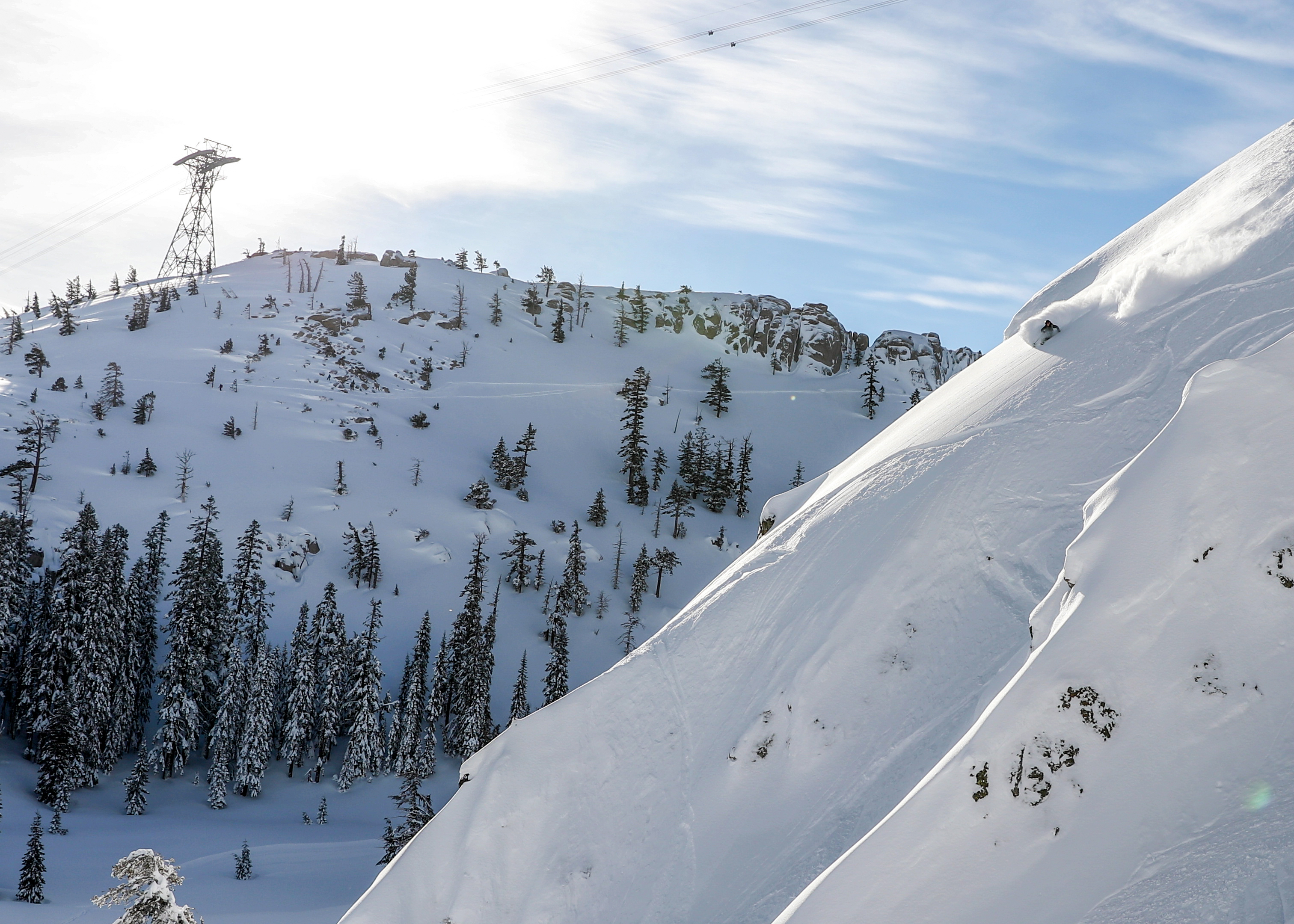 A renowned on-slope feature of Palisades Tahoe is High Camp, literally a recreation area in the sky sitting at 8200 feet (2500 meters) and reached by the resort's famous Aerial Tram. High Camp has a swimming pool, restaurants, and a free Olympic museum and overlooks the surrounding Sierra Nevada panorama and Lake Tahoe.
The Village at Palisades Tahoe is a traffic-free zone brimming with lodging of all styles, plus good restaurants, cafes, and sandwich places with healthy options reflecting the big-city expectations of local visitors who come largely from San Francisco.