Val d'Isere is one of the most famous ski destinations in the world and lives up to its legendary reputation for grandeur and excitement. At an altitude of 6069 feet (1850 meters), Val d'Isere is also among Europe's highest ski villages sitting below 186 miles (300km) of trails located between 7545 feet (2300 meters) and 11,155 feet (3400 meters). This great elevation helps the ski area attract such abundant snow that the season starts in the last week of November and runs until the first week in May – before kicking off again in summer on the highest glaciers for a few weeks usually in June and July. There is a wide choice of ski schools here too.
Val d'Isere's large village nestles in a picturesque setting at the end of a valley. Dotted with quaint chalets and charming baroque churches, it is among the most attractive in the French alps. Val d'Isere is very lively in the evening. Nightclubs, art galleries, and fancy restaurants including Michelin-star dining are par for the course, the resort being as high on the list for the well-heeled as it is for all. Many lodges are ski-in and ski-out, and there is a free shuttle bus for getting around the resort.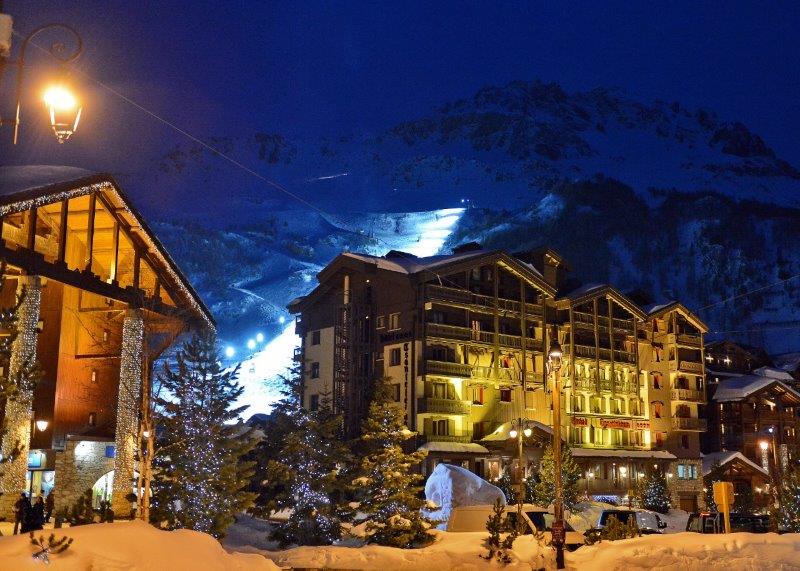 The slopes of Val d'Isere divide into three main sectors with the Bellevarde mountain area being the best known, and the location of Val D'Isere's famous downhill course. Val d'Isere is far and away one of the best resorts for the advanced skier, driven by its many steep runs and extensive lift-accessed off-piste. Some of these off-piste areas are also ideal for adventurous intermediates looking to master the demands of skiing beyond resort boundaries.
Val d'Isere has produced several champion skiers and racers, arguably the most well-known being Jean-Claude Killy who won three medals at the Grenoble Olympic Games in 1968. Val d'Isère and neighboring ski area Tignes were named l'Espace Killy, in his honor.