Make the most of your Hokkaido ski trip by hitting four of its best and biggest
If you're a committed powder skier chances are you've either been to Niseko or are planning a return trip. There are few places to beat when it comes to being able to ski deep powder snow straight off the chairlift, let alone day in day out. Chances are you've also visited or intend to the other nearby Hokkaido resorts now coming into their own – namely Furano, Rusutsu and Kiroro (and if not you should be!). Then why not combine them all into a powder road trip – as there's a virtual guarantee that doing so will deliver more fresh tracks in deep snow than you ever dreamed.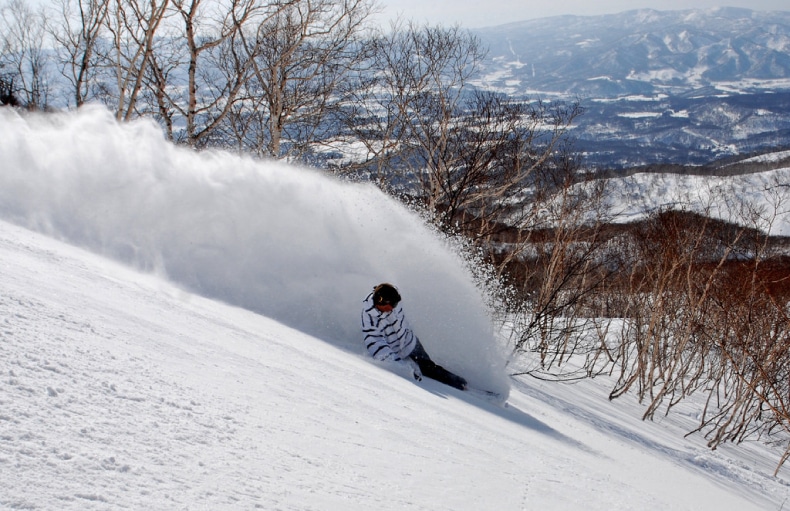 SkiBookings.com can organise the following transfers: Niseko – Furano / Furano – Niseko / Rusutsu – Furano / Furano – Rusutsu / Niseko – Kiroro / Kiroro – Niseko; which means there is nothing stopping you putting a plan in place to hit all four on your next trip to Japan and make the most of making the effort to get to Hokkaido in the first place! Using the transfers over hiring a car is highly recommended too, as roads are winding, narrow, almost always covered in snow and ice and tend to be signposted only in Japanese. Snowstorms – of which there are many during a Hokkaido winter – are particularly fierce and make driving in this part of the world particularly hazardous.
All resorts below are within a few hours of Hokkaido's major airport Chitose, and here is what you'll find at each:
Niseko – the one that started it all for Western skiers, a multi-resort destination with everything from powder fields to tree skiing and perfect groomers plus some of the most sophisticated restaurants and Western-style lodging in Japanese ski country.
The official name is in fact Niseko United as four resorts sit under the one umbrella: Niseko Annupuri, Niseko Grand Hirafu, Hanazono and Niseko Village.
Hanazono is the big powder playground with loads of inbounds deep snow runs. There's an emphasis here on catering for families too: the Galaxy Kidz play centre is the first of its kind for Niseko and keeps little ones entertained with climbing walls, slippery slides, their very own restaurant and child care.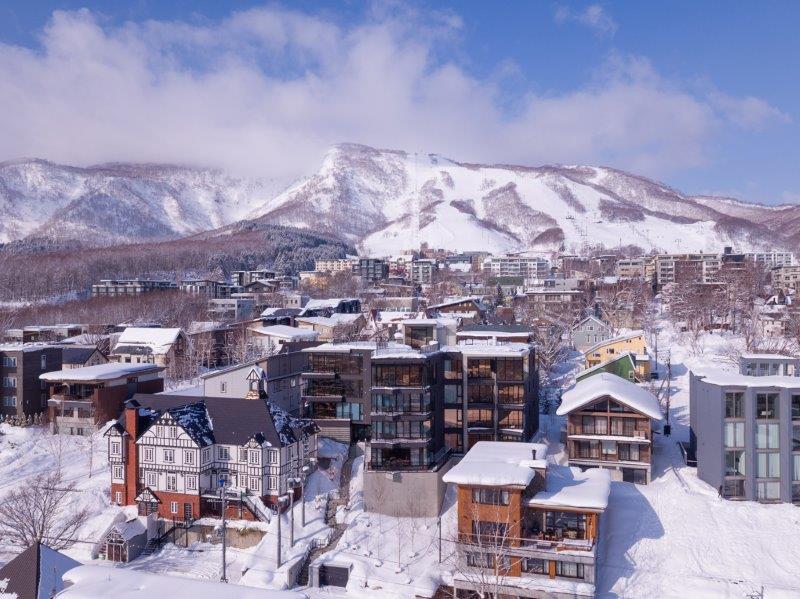 Niseko Grand Hirafu is site of the region's first chairlift, the place where it all began for this area (which is first and foremost a major potato farming region, hence the rather odd mascot of a smiling potato on skis). Fast forward to now and you'll find most of the dining and nightlife concentrated here as well as the widest choice of lodging. Intermediate and advanced skiers can shimmy on up a quad lift or gondola before seeking out the higher lifts and more expert slopes, both groomed and ungroomed. Grand Hirafu also has some of the region's best terrain for learners, with gently graded slopes on either side of the resort.
If top hotels, ski-in ski-out luxury lodging and cosy village atmosphere sound like what you're after, then Niseko Village is the go. The area is so laish you don't even have to walk everywhere as a network of gondolas connects hotels and other exclusive accommodations. Beginner terrain is found conveniently at the base area and advanced skiers will find what they're after off the main gondola.
Niseko Annupuri is the old-mountain-style resort, though developing fast, and while there are many runs for learners and novices its big secret lies in the fabulous tree and bowl skiing for advanced powder skiers. As far as the village goes, multi-million dollars chalets now sit alongside traditional lodges and pensions but it's still quieter than elsewhere particularly on the bar and restaurant front.
Niseko United resort's offer powder chasers a choice of four backcountry guiding companies plus five resort-operated ski schools if you're still brushing up your skills. When it comes to food, Niseko has extraordinarily good restaurants – so good that the destination is now on the radar of the Michelin star team. There's also everything from cheap and cheerful, to bar food, izakaya, and more, so there is no bother if your budget doesn't stretch to five star dining.
Visiting onsen – traditional hot spring baths – is an absolute must during any Japan ski holiday and recommended if possible on a daily basis to soothe both body and mind. Niseko has more than 20 public onsen which will be in walking distance if you stay in main resort area.
Rusutsu – expansive terrain across three mountains makes Rusutsu one of Hokkaido's most popular resorts.
It's virtually impossible to get bored skiing here no matter how long you stay. The same can be said for the resort's major lodging property, Rusutsu Resort Hotel, so enormous it has a North and South Wing, and enough space to fit a full-sized carousel.
Modern and sleek accommodation can be found at the Vale apartments as well as the upmarket 23-level Westin Rusutsu Hotel, which has split level and family suites among room styles and direct lift access to the slopes.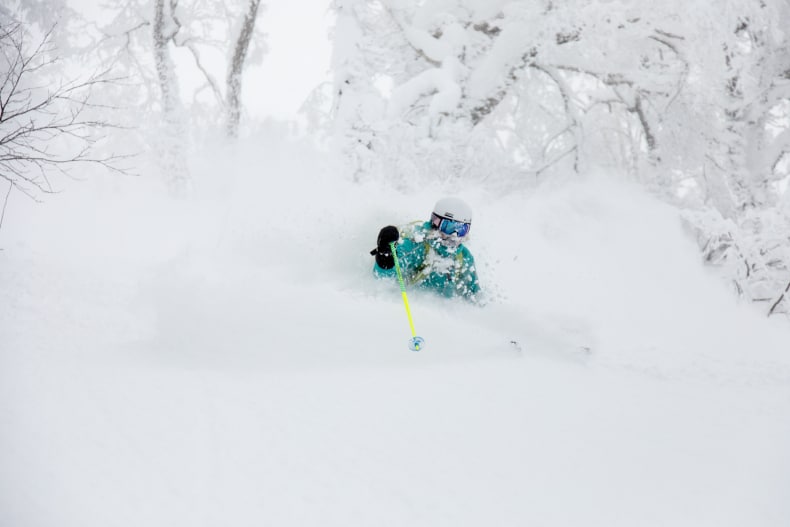 Rusutsu is indeed one of Hokkaido's largest resorts, a must-visit destination for any serious skier. The terrain mix is dominated by satisfyingly long runs, both groomed and off-piste. Those in the know (and there is an increasing number of them so plan a holiday here sooner rather than later) make a bee line first thing towards the far side of the furthest peak, Isola Mountain, and make their way back across towards East Mountain throughout the day, thus avoiding early morning crowds and hopefully catching some slopes to themselves. One of the best things about skiing Rusutsu is that the huge variety of off-piste runs mostly wind back to a groomed run or lift base.
Advanced skiers should note that Rusutsu is one of the few places in Hokkaido offering a helicopter skiing operation. Hokkaido Backcountry Club welcomes those who love ski touring, while at the other end of the spectrum is a solid terrain park filled with jumps, boxes and rails, plus a park for the kid's as well.
The Rusutsu Resort Hotel is one of those places that has to be seen to be believed. Its indoor carousel is the real deal, an immaculately maintained old-fashioned merry-go-round just waiting for guests to jump on for a free ride. Kids will love the fun-fair style shopping arcade as well as the Singing Tree, unmissable as it sits slap bang in the middle of the main entrance. Guests can also frolic in an indoor wave pool and the Kotobuki onsen.
Furano – big mountains, steep consistent fall-lines, fluffy dry snow and off-piste tree runs that make you feel miles from nowhere (despite being in between marked runs) typify this outpost that adventurous skiers have flocked to for years.
Serious skiers will be in their zone here, able to find exactly what they travelled all the way overseas for. So will families and those who like the convenience of modern ski areas thanks to Furano's fast, efficient lift system.
Both Furano's terrain and base areas are neatly divided into two – the Furano Zone and the Kitanomine Zone. While both ski terrain zones are linked, the base areas are a few minutes' drive apart so make sure you have local currency for taxis.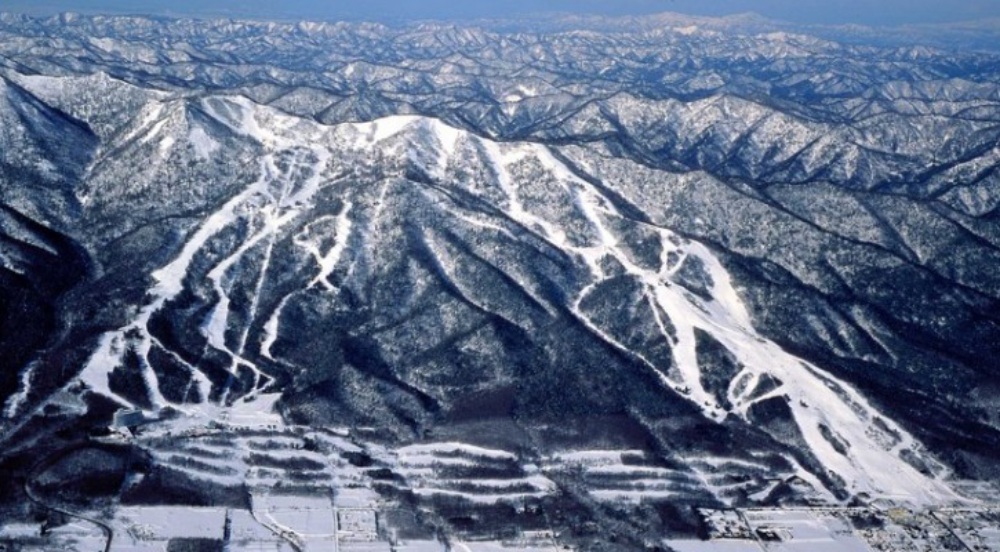 The Kitanomine Zone is the region's original ski area with the town of Furano at its base. Kitanomine's terrain is similar to Furano's in that both have many green slopes and one dedicated double black diamond run. Kitanomine has hosted almost a dozen FIS Downhill World Cup races and the Ladies Downhill course is open for anyone to tackle.
Furano town feels more like a village, a grid pattern of mostly single storey buildings housing many ski shops and ski tour operators, restaurants, bars, a brewery and a variety of lodging, with the city about 10 minutes beyond. The first Furano Prince Hotel is at the foot of the Kitanomine Zone slopes.
The newer Furano Zone has some challenging inbound runs, solid intermediate slopes and many options in the trees for powder fiends. The base area is dominated by the New Furano Prince Hotel, a far larger, more modern version of its predecessor. As Furano's major accommodation option, this is where the bulk of visitors stay. The hotel is quite the one-stop-shop, with a well-stocked convenience store, gift shop, several restaurants, a generous onsen and spa facility, games arcade and huge ground floor area dedicated to ski hire, ticket sales, equipment storage and lockers. From the locker section, glass sliding doors open onto the snow just footsteps from Furano Zone's main lift, the Furano Ropeway. This tram whisks about 100 people up to a point 2.3 kilometres above, from where it's possible to take a short chairlift ride to Furano's highest point or follow the variety of slopes back to the base, other lifts or the Kitanomine Zone.
Adding appeal to the New Furano Prince Hotel is its clever outdoor extension, comprising a snow playland for children and, beyond, a selection of folksy buildings scattered fantasy-land style through the adjacent forest and linked by snowy paths. These house a bakery, a rather elaborate coffee shop, a circle of charming log cabins (named Ningle Terrace) housing artisans selling handmade paper to candles to woodwork, and at the forest's edge, Soh's Bar.
Kiroro – just as ideal for families who like to go slow on learner slopes as it is for skiers after powder up to their eyeballs.
The lift-accessed terrain may not be as vast as its competitors but that's what gives Kiroro the homey, safe atmosphere that families and more timid skiers find so appealing. However, the fact that Kiroro's extensive off piste is gated and accessible gives it claim to being the largest single resort in Japan in terms of officially skiable area. What's more, Kiroro is Hokkaido's most favourably located resorts, being closest to the island's western coast where it is first to be hit by the freezing Siberian weather systems that travel across the Sea Of Japan almost constantly each winter. As a result, Kiroro has an average annual snowfall of a whopping 21 metres – more than any other resort in Japan – producing a season that runs from November into May.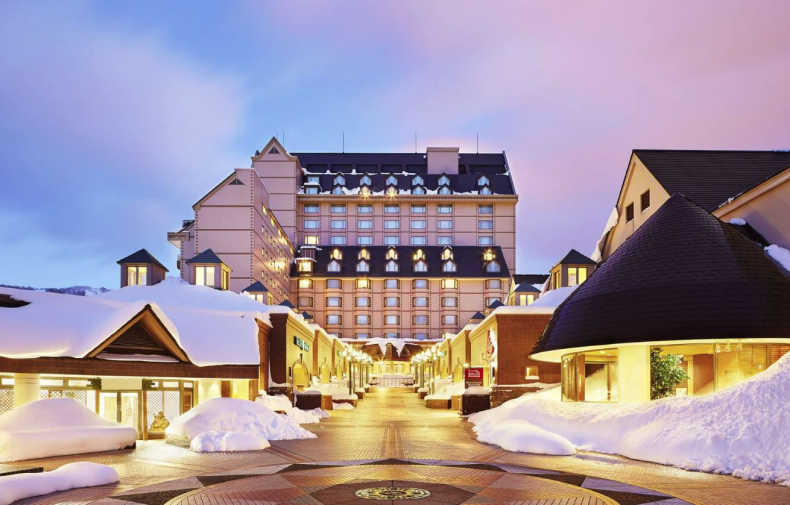 Also adding to Kiroro's appeal is it's the luxury accommodation, bundled up into three options: The Kiroro Hokkaido Tribute Portfolio Hotel, Sheraton Hokkadio Kiroro Resort and the Yu Kiroro for those looking for a modern apartment option.
Kiroro resort is an easy 90 minute shuttle ride from Chitose airport, and close enough to Niseko (50km away) and Rusutsu to make day trips do-able. The slopes range across two peaks, with 22 marked runs, serviced by 9 lifts – 5 high-speed hooded chairs, 3 double chair lifts, and the 3.3km long 6-person Kiroro Gondola which accesses Kiroro's highest point, Asari Peak.
By Bronwen Gora