Telluride Things To Do, Activities, & Tours
Snowmobiling, snowshoeing, sledding, dog sledding, ice skating and fat biking are among the activities most accessible to all. More specialised and adventurous pursuits are taking a class in ice climbing and helicopter skiing with Telluride's Helitrax. Helitrax has packages for both first-time and experienced heli-skiers.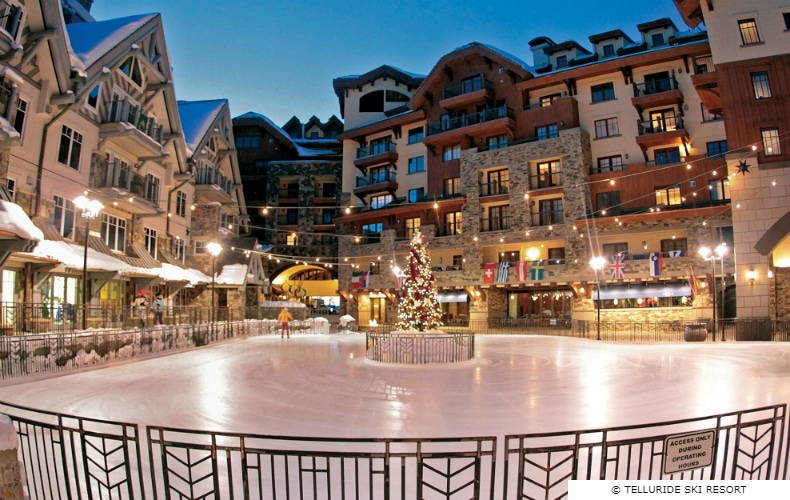 NASTAR
Have fun with your family and friends on their world-class NASTAR course.
Telluride Historical Museum
The Museum's permanent collection of artifacts from the region's Ute heritage, robust mining history, and ski and festival history.
Tel: +1 (970) 728-3344
Heli-Skiing
Helitrax offers single and multi-day heli-ski and snowboard trips, custom heli-ski tours, backcountry ski tours, and more.
Tel: +1 (970) 728-7433
Snowmobiling
Explore Telluride's alpine beauty on a snowmobile.
More Info
Tel: +1 (970) 728-7433
Snowshoeing
Explore the hidden places and parts of Telluride Ski Resort.
Tel: +1 (970) 728-7433
Nordic Skiing
Located at the top of Lift 10, the TopAten Snowshoe and Nordic Area offer 6 miles of groomed, rolling trails that lead nordic skiers and snowshoers through high alpine forests and magical open meadows.
Snowbiking
Fun and challenging.
Tel: +1 (970) 728-7300
Backcountry Skiing
Experienced skiers can join a guide on a backcountry ski tour in the San Juan mountains.
Tel: +1 (970) 728-7433
Ice Climbing
Telluride is renowned for excellent ice climbs out west.
Tel: +1 (970) 728-7433