It is particularly easy to entertain kids here: there's snowmobiling for children and adults, snow rafting, and a kids park to top the list for family and group activities. The Madarao Kogen Hotel has a kid's arcade full of games and other distractions.
The Madarao Kids Park is very popular. It's set up on a regular ski run but has lots of fun stuff like sleds, snow tubes, and a Japanese-style igloo which children love. The 'snow fun corner' is open to all ages to have fun in the snow. Sled rental is available at the nearby Sky House – Sore o Ie – which is also a cozy place to warm up in extreme weather.
One of Madarao's most visited onsen in in the Madarao Kogen Hotel. Complete with a Finnish-style sauna, as well as both indoor and outdoor natural pools, nonhotel guests are welcome, and it is open till 11 pm.
Most visitors spend time during their holiday at Madarao seeing the sights in the city of Iiyama, 30 minutes away by bus. When it comes to events, Madarao runs a special night skiing session and fireworks every New Year's Eve, which is followed by a Dondoyaki Fire Festival in early January.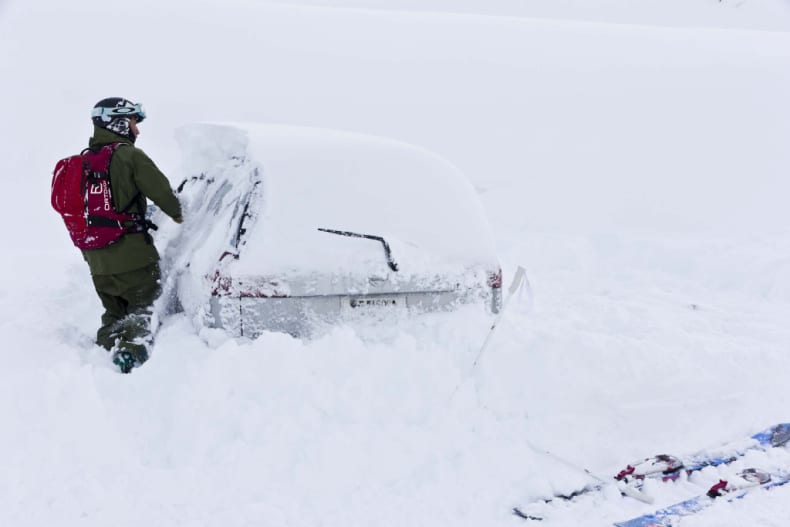 Snowshoe
Location: Madarao Highlands
The snowshoe is, briefly, the Western version of Kanjiki. If you wear snowshoes, you can walk on the snow of fluffka, anyone can easily enjoy walking in the winter forest!
Phone: +81 0269-64-3222